Retail and consumer insight
Understanding the consumer
We want the UK food supply chain, from farm to fork, to understand the needs of modern food consumers and that their attitudes toward cooking, buying and eating are important considerations for the whole supply chain.
This means we want you as farmers, growers, retailers and processors to be as well informed about consumer behaviours and retail trends as possible, so we can create a world-class domestic and export food industry.
What we do
We actively monitor and evaluate consumer behaviour and retail trends, largely in the domestic market. This is done through analysis of shopper data, consumer surveys, research projects and market insight reports.
We provide insight to teams within AHDB, but we also deliver updates on consumer and retail markets by giving presentations and through our published reports and quarterly newsletter which you can browse below.

Sign up to our quarterly newsletter
Retail and consumer insight reports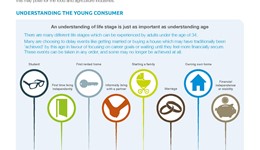 28 September 2017
This report explores key areas in which young consumers' habits differ from the rest of the population and considers what challenges and opportunities this may pose for the food and agriculture industries.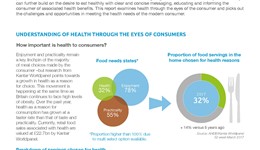 7 June 2017
This report examines health from the consumer's perspective and picks out the challenges and opportunities in meeting the needs of the modern consumer. It is the first in a series of 'focus on' reports the team is producing.
Sector specific retail data

Beef and lamb retail data

Pork retail data

Dairy retail data

Potatoes retail data